Greetings!
Good morning and Happy New Year from the San Fernando Valley in southern California (home of our P.O. Box) and welcome to the December-January edition of our monthly newsletter, filled once again with good portions of thought-provoking features, all designed to keep our members thinking and gaining insights on the actions that will follow.

Why settle for the prevailing style of thought?
Be a leader.
Improve your thinking about thinking.
As always, this edition was prepared monthly by volunteers of the In2:InThinking Network. Content comes from volunteers, in service to our fellow members. We invite you to further develop our network by sharing this newsletter with friends and colleagues.
Click either link below to submit the name(s) and email address(es) of anyone you would like to have added to this mailing list, or let us know if you would like to be removed.
Thanks...
In2:InThinking Network Newsletter Team
Welcome First Timers
Your names have been added to our mailing list by virtue of your attendance in our series of Thinking Roadmap seminars, workshops, and overviews, or attendance at the annual In2:InThinking Network Forum, or through a personal request, from you or a friend. Welcome to our thinking network.
Partner InThinking - December 2007
Swiss Deming Institute

In this double-feature edition, we highlight two partner organizations of the In2:InThinking Network; the Swiss Deming Institute and the Capital Quality Initiative. We first featured the Swiss Deming Institute in December 2006.
The Facts: It is the aim of the institute to foster the understanding for the Deming Management Philosophy and in particular the Deming System of Profound Knowledge (SoPK)in Europe in general and in Switzerland in particular.

How does your organization compliment the In2:InThinking Network?
The aim of the institute is congruent to the aim of the In2:InThinking Network. Due to the geographical location of Switzerland in the heart of Europe, the institute is able to address a multinational, multicultural and multilingual community.

Tell us about your membership. What does it mean to be a member of your organization and how does one become a member?
Up until now the institute does not offer a formal membership status. However the Institute's most informative website and various other activities have generated a large network of affiliates, which is continuously growing.

What resources does your organization offer its members?
The website provides information about various aspects of the Deming management philosophy from leading exponents both in German and in English, it regularly offers public an in-house seminars and has started to add subtitles to audiovisual material in order to make it accessible to a multilingual audience.

What exciting developments are on the horizon for your organization?
Based on the material collected in our website until now, the staff of the institute is preparing a book scheduled to be published in German during the second half of 2007.

Partner InThinking - January 2008
Capital Quality Initiative
Our second partner in this edition is the Capital Quality Initiative (CQI). We first featured CQI in January 2007.
The Facts: CQI was started in 1991, merged with Lansing Community College in 1995-1996 and has been part of the college since then.

The mission of Capital Quality Initiative is to provide learning opportunities that lead individuals and organizations into continuous improvement of the systems in which they live and work.

Our vision is of a community that is continuously improving and a community that is an excellent place to live, work and visit.

CQI values the dignity of the individual.

CQI values continuous learning for improving work and life in the community. CQI values the appreciation of a system.

CQI values the understanding of variation and what it is trying to tell us.

How does your organization compliment the In2:InThinking Network?
We promote learning opportunities in quality and continuous improvement. Basic values are aligned with those of W. Edwards Deming.

Tell us about your membership. What does it mean to be a member of your organization and how does one become a member?
We have individual members ($25 per year); organizational memberships ($150 per year); non-profit 501(c)3 organizations ($50 per year). You can download a membership form on our web site or contact us via phone 517-483-1363 or email Adrian Bass at bassa@lcc.edu.

What resources does your organization offer its members?
Discounts on monthly speaker programs; discounts on quality related seminars; participation in Special Interest Networks; ability to check out books, videos and audio tapes from the CQI Library.

What exciting developments are on the horizon for your organization?
We have a new theme for 2008 - Leading with Quality. We see this as having a double meaning. On the one hand, organizations can apply a focus on quality and quality improvement to lead their organizations forward. Looking at it another way, we hope that organizations will develop leaders who can take them forward in a high quality manner. To this end we will be introducing a Leadership Series for 2008 to share, promote and celebrate the practice and application of quality leadership in our community.
Member Profile - Scott Lennox

Each month we interview members of the In2:InThinking Network to get their perspectives on a variety of questions. This month we asked Scott Lennox (left) and Elaine Johnson (below) to provide their insights. Both have been invited to speak at our Forum in April. In addition, Scott accepted our offer to be our Forum artist this year. His water color print, Live Oaks, adorns the cover of our brochure, as well as the banner at the top of this newsletter.



The Facts:

I have lived in Fort Worth, Texas most of my life. I currently divide my time between clinical group counseling practice, art, music, poetry, training horses, and occasional invitations to cook on local ranches.

In2:IN Forum Attendance:




I was asked to speak at last year's Forum for a pre-conference workshop and found it a perfect fit with my own style of thinking and social involvement.





Tell us about a recent "a ha" moment:




Working with horses inspires greater and greater congruity--they won't tolerate the lack of it. The "a-ha" has come through letting go of old personal baggage that gets in the way of staying in the present.



What book(s) are you reading now?
The Histories, Heroditus
Believe, Buck Brannamon
Several books of poetry by Mary Oliver



What recent book have you read that you consider both beneficial and readable?




Riding Between The Worlds by Linda Kohanov





What advice do you have for people new to In2:IN?


Learn from the past, look to the future, remain, as much as possible, in the present.



Are there any questions that we should add to your member profile?


Yes. Who in your life has inspired you most and why?

My first true mentor was John Howard Griffin, the author of Black Like Me, who lived here in Fort Worth. He was one America's civil rights pioneers. Apart from his vastly important social consciousness, he remarkably warm and open to constant mental growth. He inspired me to find my own voice, to become a writer and poet, to become a photographer, and to be a better human being. To make his point about the judgement of people by purely superficial indicators, he injected chemicals into his skin to change his color and then wrote about his experience. Those chemicals brought about conditions which eventually took his life. He said to me that it had been worth if American would get the point and stop judging people only by what can be seen on the outside. Griffin knew the true meanings of community, and his willingness to go to such great lengths to help bring about greater equality is a constant inspiration to me.
Member Profile - Elaine Johnson
In addition to Scott Lennox, we would also like to introduce our members to Elaine Johnson, a speaker at our 2004 Forum.
The Facts:
I grew up in Seattle and on Mercer Island at a time when homes were modest, grass and trees covered most of the land, the Lake was clean, jet skiis didn't exist, and sailboats were sovereign.

I received a B.A. from Mills College in California, an M.A. from Indiana University, and a Ph.D. from the University of Oregon, where I started teaching when I was 23. My research focused on Shakespeare, John Milton, and 20th-century

British and American authors. Today I help educators in K through university and business leaders understand

what brain research means for their activities and people. I also teach Advanced Rhetoric and Renaissance literature at Marylhurst, a private Catholic university near Portland, Oregon.

Forum Attendance:
I have spoken in the past at one Forum meeting and at an annual conference of the Deming Institute.
Why do you attend the Forum?
I attend the Forum to renew old friendships, meet new people, and gain new insights. It's all about relationships and new ideas.
Tell us about a recent "a-ha" moment:
I discovered the joys of an empty nest.
What book(s) are you reading now?
Steven Pinker. The Blank Slate: The Modern Denial of Human Nature. Antonio Damasio. Looking for Spinoza: Joy, Sorrow, and the Feeling Brain.
What recent book have you read that you consider both beneficial and readable?
Jeffrey M. Schwartz, M.D. and Sharon Begley. The Mind and the Brain. Susan A. Greenfield. The Human Brain.
What advice do you have for people new to In2:IN?
For your brain's sake: exercise, drink lots of water, sleep at least 8 hours a night, eat green and yellow vegetables (especially spinach and carrots), apples, whole grain bread, red meat (yes) and dark chocolate. Research shows that these things really are good for your brain. Alcohol isn't so good-it erases memory.
Book Review - The Puritan Gift
Here is the publisher's description:
The Puritan Gift traces the origins and the characteristics of American managerial culture which, in the course of three centuries, would turn a group of small colonies into the greatest economic and political power on earth. It was the Protestant ethic whose characteristics -- thrift, a respect for enquiry, individualism tempered by a need to cooperate, success as a measure of divine approval--helped to create the conditions which led to America's managerial and corporate success.

Thus, the authors contend, the drive, energy and acceptance of innovation, competition, growth and social mobility, all have their origins in the discipline and ethos of America's first wave of European immigrants: the Puritans. And, the authors warn, as Americans distance themselves from core values which produced their nineteenth and twentieth century business and economic successes, they endanger the basis for their prosperity and security.
The London-based Financial Times recently selected The Puritan Gift as one of the ten best business books of 2007.
"Epic" is a term usually restricted to prose and poetry, seldom to non-fiction books. But, the Puritan Gift may well be classified as an epic as it spans 400 years in search of the roots and development of modern, American management. This is not a book about Deming or Ackoff or Drucker or any other of the familiar names in management thinking. This is a book about the real roots of American Management and how it has evolved through the centuries.
This incredibly-well researched book covers the period from 1630 to 2007 in America. The impetus for this book started in the 1940's on Scotland when co-author Kenneth Hopper worked for and was impressed by the American company Procter & Gamble (P&G). This was early in his career in organizations, but the way in which P&G was managed fascinated him. This started a life-long study of how American companies work, how they are managed, and why they are successful.
My own beginnings of serious management study began in the 1970's and I have read countless books and articles on business management, but had never read anything so well researched and detailed. I had the distinct pleasure of reviewing a draft of this book and can assure you I have read all 352 pages - at least once. Of the 800 or so books in my library, I have to admit that, except for my Deming books, I doubt I have read more than a few completely from cover to cover. This book was so engaging that I often forgot the red pen and had to go back and re-read sections as a review and not a student.

For those that have studied Deming and read his concerns about B-schools and hacks, you will find familiar ground here. The Puritan Gift builds to the golden age on American management, then continues analyzing some poor practices. They warn about the effect human resource activities have had on organizations. They discuss the "cult of the expert" - the professional manager promoted by American
B-schools. For anyone seriously interested in the American management system and how it got to where it is, this is a critical book for their libraries.
"The best thing about The Puritan Gift is that it is a real book, full of fascinating insights, intellectual rigour and challenging, authoritative arguments that remind us that there is nothing new about the responsibilities of management."
Quoted from Richard Donkins, September 20, 2007. Financial Times.
Book Review - The Thinker's Toolkit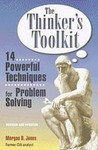 Title:
The Thinker's Toolkit: 14 Powerful Techniques for Problem Solving
Authors:
Morgan D. Jones

Publisher:
Three Rivers Press

Length:
384 pages


Price:

$35.00

Reviewer:
Raj Sidana

Morgan D. Jones, a retired CIA analyst, presents 14 tools to structure information to solve problems. Analysis is often confused with structure. They are different. Structuring information correctly ensures your analysis will consider only information pertinent to the analysis. No small task when deciding what information is relevant, and how important it is in the larger picture compared to other pieces of information. Recognizing and picking the correct structure is like a carpenter picking the right tool for a task.
In part one, Jones lays a sound foundation for why we take shortcuts, how biases impact us, and what makes our thinking susceptible to errors. Part two describes each of the 14 tools. The tools themselves are: (1) Problem restatement, (2) PROs-CONs-FIXs, (3) Divergent Thinking, (4) Sorting, Chronologies and Timelines, (5) Causal Flow Diagramming, (6) Matrices, (7) Decision/Event Trees, (8) Weighted Ranking, (9) Hypothesis Testing, (10) Devil's Advocacy, (11) Probability Tree, (12) Utility Tree, (13) Utility Matrix and (14) Advanced Utility Analysis. And in part three Jones shares a road map of which tool to select when.
Jones helps build confidence in the reader with real world exercises taken from newspaper headlines and TV. While we may have been exposed to most of these techniques, the exercises and solutions (at the end of the book) make each tool accessible to anyone committed to improving their skills. I highly recommend this book to any person who is serious about turning his academic knowledge of techniques into practical problem solving ability. This is where this book truly shines.
Mistake Proofing

Mistake Proofing



Did Thomas Edison ever make a mistake while pursuing the design of the inc
an
descent light? Or, were these just steps towards the final solution
?
Onc
e again,
it depends on one's perspective. New York Times columnist Alina Tugend commented on the

pot
ential mistakes in judging mistakes
in a recent article. Follow this
link
to learn her approach to interpreting mistakes....ones worthy of beginning the year with.
'Twas a Few Nights Before Christmas and............oooooooppppppsssssss....


Joe Nocera, a business columnist for the New York Times, prepared a recent article with an account of a special gift which almost did not arrive in time for one of his sons to open on Christmas morning. If not for the concept of "Putting Buyers First," he (and his son) would have been very disappointed. Follow this link to read Joe's "delight story" about the organization with a "customer service guy who didn't blink;" a store that left Joe saying, "Why would I ever shop anywhere else online?"

Scalpel, Sutures, Clamps, and ???

What was developed in the late 1930's by Boeing test pilots that is today being used to improve care and outcomes in some modern intensive care units? Articles have been published about this method in medical journals such as The New England Journal of Medicine. Hint: it has to do with how we humans grapple with increasing complexity. Chances are, you have used some variation of this method in your work or personal life. It's possible that someone in our Network is alive today because of this method. Here's another hint: it also has to do with managing variation. Interestingly, though this method or practice is accepted and universally practiced in some professions, such as piloting airplanes, people engaged in other professions of similar complexity have been very slow to see the value and give it a try. Another hint: the apparent reluctance to try this method might have something to do with "the right stuff." Read the article [at this link] and let us know what questions occur to you. For example, what deep assumptions or beliefs might your organization hold that prevent it from seeing value, improvement, innovation, "the next level"?
Loss to Laos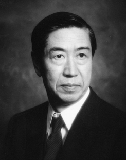 Genichi Taguchi's concept of quality loss, including
loss to society
, is alive and well, so to speak, in Laos. An account of the difference between customer acceptance of Japanese products over those made in China can be found in a recent New York Times
report
by Thomas Fuller. According to this article, "Thai-made Japanese motorcycles can go 10 years without an engine overhaul" and "Chinese bikes...
usually need major repairs within three to four years," thereby keeping mechanics busy. As for purchase prices, the cheapest Japanese bikes are as much as four times as expensive as the Chinese bikes. All in all, a wonderful reminder of Genichi Taguchi's definition of quality, as "
the minimum of loss imparted to society by a product after its shipment to the customer
." Perhaps the more expensive Japanese bikes are really cheaper overall.
Transforming My Space In2 OurSpace Using Thinker's Thoughts
After turning over this column to the ever-able Rick Ladd for our November edition, we return the authorship in this edition to Shel Rovin.
To our first-time readers, this column started with an offer to Shel to write a "monthly short, emphasis short, piece as part of the monthly newsletter." Previous editions, plus Shel's agreement, can be found online at this
link
.

WHAT ORGANIZATIONS MIGHT LEARN FROM NATURE
Part 2. Nature limits unfettered growth, managers encourage it.
Nature controls growth through a variety of mechanisms such as predator-prey relationships, lightning caused forest fires, extinction of species, and environmental change, to name but a few. Organisms are limited in size genetically, and also, for some, because of their environment. Nature is more concerned with development (getting better through natural selection) than growth (getting bigger). In organizations the concern for growth predominates. Bigger is deemed to be better, regardless of the lack of supporting evidence for this sentiment. The data from recent mega- mergers show that with few exceptions industries had a decline in market share as they grew bigger. Reasons given were that the bigger organizations get - the slower they are able to keep up with technologic advances and the more vulnerable they are to competition from narrowly focussed, low cost niche organizations.
There is another, perhaps more compelling, reason based on the biologic law that as an animal grows larger the more internal resources are required for its internal functions. But the growth is exponential, not arithmetic. (That's why there are very few extremely large animals) As organizations grow larger the more resources they require for their internal tasks such as communication systems, data gathering, personal interactions and leadership. And like the biologic world this requirement is exponential, not arithmetic.

The first law of thermodynamics, the conservation of energy, tells us that energy cannot be created or destroyed-that the intake and expenditure of energy have to balance. This means you have to "give to get." Energy expended in one endeavor means less or no expenditure of energy for another endeavor. Organizations and the people who work in them have a finite amount of energy, not an infinite amount. But that doesn't stop folks from constantly adding to their workloads. One of the more hilarious management slogans is that you have to "do more with less." No one can effectively do more with less, you can only do less with less.
As any gardener will tell you, no garden grows without pruning. Regrettably, pulling the plug on something is far more difficult, sometimes painful, than starting something. It is much easier to add a new service or product than to give up an ongoing effort, particularly one with a long history or is cherished or whose existence is politically driven. But organizations cannot thrive or possibly even survive without pruning. The question for people in organizations is: what are we not going to do so we can do what we want to do, i.e., what are we going to give up?
A suggestion for improving organizational effectiveness: Add nothing to workloads, product lines, services, without removing a comparable amount of work, products and services.

What do you think?
Weekend Workshop with Joanna and Fran Macy - January 2008
Taking Heart in Tough Times; a weekend workshop with Joanna and Fran Macy
January, 25-27th, 2008, Sumner Mansion in Hartland, Vermont, registration fee: $200

"The most remarkable feature of this historical moment is not that we are on the way to destroying our world - we've actually been on the way for quite a while. It is that we are starting to wake up, as from a millennia-long sleep, to a whole new relationship to our world, ourselves, and each other. This is the great and necessary adventure of our time." - Joanna Macy
Joanna Macy is the pioneering teacher of the Work that Reconnects, known worldwide in movements for peace, justice and ecological sanity. As an ecophilosopher and trainer she interweaves Buddhism, systems theory, and deep ecology. Building on 4 decades of activism, her ground breaking experiential work brings forth courage and community for the co-creating of a life sustaining society. For more info see: http://www.joannamacy.net/.
Fran Macy, director of the Centre for Safe Energy, and co-founder of the US Institute for Deep Ecology, is a cross cultural organiser and trainer, leading the Work that Reconnects in Europe, Asia and North America.
For addition information, follow this link.
Deming Immersion Program - March 2008

The W. Edwards Deming Institute has announced plans for its second "Deming Immersion Program," a rigorous and intense five-and-a-half day program to deepen understanding of Dr. W. Edwards Deming's theory of management." The seminar includes presentations, simulations, informal discussions, exercises, films, readings, inquiries and homework to enhance participants' learning.
Facilitators:

Dr. Gipsie Ranney, Dr. Michael Tveite, and Dr. Joyce Orsini, who all learned directly from Dr. Deming and who are referred to in his books.
Limitation:

This program will be limited to twelve participants.
Homework:

There will be a pre-seminar homework assignment.
Location:

Hilton Head Island, South Carolina, USA
Schedule:

Sunday, 2 March 2008, 5:30pm to 10:15pm
Monday- Friday, 3-7 March 2008, 7:00am to 10:15pm
Saturday, 8 March 2008 - Goodbyes and Departure
Registration fee:

$9,900
Register

online at this
link
.
Scholarships:

A limited number of scholarships are available. Each scholarship covers the seminar fee, hotel for six nights, and all meals during the 5 1/2 day seminar. Follow this link to download the scholarship application.
The Life, Work, and Writings of
R. Buckminster Fuller - on stage
Network members in southern California are well-positioned to attend a play from the life, work and writings of R. Buckminster Fuller that "may change your life!" and will be featured at he Rubicon Theatre in Ventura. Borrowing from the play's
website
, "Fuller has been called a crank, America's first engineering saint, the Leonardo da Vinci of the 20th century, and the public relations man to the Universe. This tour-de-force performance explores Bucky's life and work through a blend of testimony, lecture, autobiography, poetry, comic antics and video imagery. The play spirals and spins through ideas and experiences, leaving the audience members with their lives placed firmly back in their own laps. L.A. Drama Critics' Circle and Emmy Award-winning actor Joe Spano escorts you on this unforgettable journey."
Dates and times:
17 performances, beginning on Thursday January 17th at 8 pm. Follow this
link
to the play's website for remaining details.
Water Bottle Logic
To refill or not to refill...water bottles? This is the question on growing number of minds, including, once again, New York Times columnist Alina Tugend. Follow this
link
to read more of Alina's systemic outlook on the potential dangers of trying to save water bottles from premature burial in landfills and, instead, using them again and again and perhaps one more time. Drinker beware!!!
2008 Forum
Registration is OPEN

Our Forum planning team is pleased to announce that our doors are open for registration for the upcoming Forum. Follow this link to our website to access our registration survey.

We are also pleased to announce that webpages have been created for each of our conference speakers; Steve Cook, Ariane David, Bob Dickman, Gordon Hall, Elaine Johnson, Tom Johnson, Scott Lennox, Richard Maxwell, George Roth, Gipsie Ranney, Shel Rovin, and Ralph Wood.
In addition, we have created webpages for all of our 10 pre-conference seminars and workshops and 2 post-conference seminars.
2008 Forum
Location and Pricing

Once again, we'll be in Los Angeles. As for pricing, the registration fee for this 6-day event will be $350. This price includes all pre- and post-conference seminars and workshops, conference presentations and activities, materials, and meals (dinner on Friday, continental breakfast on Saturday and Sunday, and lunch and dinner on Saturday). We will also continue a tradition we started this year, offering a discounted registration price of $200 for full-time students in home school, public schools, colleges, or universities.
Ongoing Discussion Preview

As a reminder, the Ongoing Discussion (OD) for January will feature Russ Ackoff, shown below.

On Thursday and Friday, January 24th and 25th, Russ will return for the third time to engage us as the first Thought Leader of the new year.

Follow this

link to register now

.

The formal "OD" announcement for Russ's appearance will be released on or before January 21st.

For those readers not already on the OD mailing list - click below...
Ideas to Ponder...

"
As to methods there may be a million and then some, but principles are few. The man who grasps principles can successfully select his own methods. The man who tries methods, ignoring principles, is sure to have trouble.''
Ralph Waldo Emerson

1803-1882, American Poet, Essayist
''Oh, my friend, it's not what they take away from you that counts -- it's what you do with what you have left.''
Hubert H. Humphrey
Ackoff's Blog...

Check out the Ackoff Center Blog for the latest feedback on Russ Ackoff's latest book, Management f-Laws, news on the 2008 Russell Ackoff Doctoral Student Fellowships
and a link to an audio file of an interview with Russ, with a hard copy also available for download.
Deming Learning Network
Thought Provocation of the Month
Courtesy of Gordon Hall of the Deming Learning Network in Aberdeen, Scotland, here is this month's thought provocation;
"The drive to improve University education has produced poor quality graduates that employers do not want to employ - Richard Lambert - Director General of CBI (UK)

Yes - but! - surely education and how it is managed it is a societal problem. Educationalists, do use their unique talents, but they still have to respond to the demands, restrictions and controls placed on them by Civil Servants as they represent the rest of society. It is employers in the main who demand University "qualifications."

When Mr Lambert makes the above statement, does he recognise his and the employers part in the holistic system?
Note: we are proud to announce that Gordon has accepted our offer to appear at our 2008 Forum. His presentation is titled
"Can We Build an Organisation's Culture by Design?"
2007 Forum DVDs

For the fifth year in a row, we contracted with Kid Flix, the after-school video services team at Placerita Junior High School in nearby Valencia, CA to videotape our entire (weekend) conference. Once again, a job well done by Paul Kass and his Kid Flix "CREW". Their footage was converted into our final DVD package by Dave Nave & Associates. The package of 10 presentations, including the after-dinner entertainment by taiko group On Ensemble, sells for $150. To order, follow the link from the DVD image above.

If you could not join us, here's your chance to find out what you missed. If you attended and want to revisit or share the memories, Dave is ready to fill your order for DVDs from 2005, 2006, or 2007.

Donate to the In2:IN
Our network efforts are enabled day-by-day, month-by-month, and year-by-year by civic-minded volunteers whose contributions include a passion for making a difference, coupled with ideas, time and energy. Together, we are working, learning, and thinking about how we can foster and inspire "better thinking for a better future" and what this effort enables individuals and organizations of all shapes and sizes to do differently.

Contributions to our network also include financial support from our members, coupled with the proceeds of our annual Forum. Towards this end, please consider contributing a tax-deductible donation to the In2:InThinking Network, which is charted as a 501c3 non-profit organization. Your donation can be towards our general fund (to support the website and newsletter), or towards scholarships and financial assistance of future attendees of our annual Forum.

Contact Bill Bellows for additional information on how to contribute.