Greetings!
Good morning from the San Fernando Valley in southern California (home of our P.O. Box) and welcome to our first monthly edition in 2009, filled once again with good portions of thought-provoking features, all designed to keep our members thinking and gaining insights on the actions that will follow.

Why settle for the prevailing style of thought?
Be a leader.
Improve your thinking about thinking.

As always, this edition was prepared monthly by volunteers of the In2:InThinking Network. Content comes from volunteers, in service to our fellow members. We invite you to further develop our network by sharing this newsletter with friends and colleagues.
Click either link below to submit the name(s) and email address(es) of anyone you would like to have added to this mailing list, or let us know if you would like to be removed.

ADDITIONS DELETIONS

Thanks...
In2:InThinking Network Newsletter Team

PS - Don't forget to check out this month's special DVD special offer at the bottom of the newsletter.

Welcome First Timers
Your names have been added to our mailing list by virtue of your attendance in our series of Thinking Roadmap seminars, workshops,
and overviews, or attendance at the annual In2:InThinking Network Forum, or through a personal request, from you or a friend. Welcome to our thinking network.
Partner InThinking - Capital Quality Initiative
In this edition, we highlight the Capital Quality Initiative, which we first featured in January 2007.

The Facts:

CQI was started in 1991, merged with Lansing Community College in 1995-1996 and has been part of the college since then.

The mission of Capital Quality Initiative is to inspire continuous improvement and excellence through learning opportunities for individuals and organizations to promote quality.

Our vision is to be a leader in the community as a source of knowledge and expertise in quality and continuous improvement through curiosity, passion and learning.

Follow this

link

to find the continuation of this profile.
Partner InThinking - National Society of Hispanic MBAs - Orange County

In this edition, we also highlight NSHMBA of Orange County, which we first featured in February 2007.

The Facts:

The National Society of Hispanic MBAs (NSHMBA) was created in 1988 as a 501(C)(3) non-profit organization. Widely known as the "Premier Hispanic Organization," NSHMBA serves 32 chapters and 7,000 members in the U.S. and Puerto Rico. It exists to foster Hispanic leadership through graduate management education and professional development. NSHMBA works to prepare Hispanics for leadership positions throughout the U.S., so that they can provide the cultural awareness and sensitivity vital in the management of the nation's diverse workforce.

Follow this

link

to find the continuation of this profile.
Book Review - Turning Learning Right Side Up
Title:
Turning Learning Right Side Up: Putting Education Back on Track
Author: Russell Ackoff and Daniel Greenberg
Publisher: Wharton School Publishing
Length: 158 pages
Price: $29.99 (List)
Many times books expose you to new places which can lead the reader into a revolutionary mindset - this book explores the difference between the "Old World" and the "New World" providing you exposure to a new Thinking Revolution. The book is really constructed as a three-way conversation striving towards a pre-declaired learning ideal between Russell Ackoff, Daniel Greenburg and yourself. Those unique voices are placed into an environment which allows questions to be asked that are essential and critical to 21st century learning.
A series of square lines represent one author and a series of circles graphically represent the responses from each other - it becomes the readers challenge to distinguish the responses between the two, discerning the differences, recognizing the similarities and moving towards a transformational understanding in the areas of Learning, Teaching, Testing, Creativity, Treating Problems and Science & Humanities. The authors started this text as a constructive thought relationship email dialogs that have grown into the voice of a Thinking Revolution.
Link
to the remainder of Dale's review...
Member Profile - Phil Monroe
Each month we interview members of the In2:InThinking Network to get their perspectives on a variety of questions. This month we asked Phil Monroe (left) and Annie Barron (below) to provide their insights.



The Facts:

I served 30 years in the US Navy. Twice was selected to be Commanding Officer. I retired with the rank of captain. Currently, I live in Coronado, California. Politics is certainly a different form of leadership than military service. It is still a great privilege to serve. The words, "Elected Official" have come to have great meaning for me.

In2:IN Forum Attendance:

I was an original Board Member of the In2:InThinking Network. As such, I attended the first four Forums. I also attended the most recent Forum. I was inspired to participate because I wanted to bring a conference similar to the W. Edwards Deming Institute Conference to the West Coast. I knew Dr. Deming the last ten years of his life and have been transformed in my management theory and style by his message. I wanted others in my area to have the same opportunity.





Tell us about a recent "a ha" moment.

I have come to the conclusion that most senior managers in our country today are, "Project Managers" versus "Process Managers". They treat each occurrence as a project, or special case. The idea that most results are the result of the Process being employed totally escapes them. I guess with folks like me unable to make a convincing case for a different theory, Dr. Deming's words ring true, "How would they know?"



What book(s) are you reading now?


I'm not a big reader. I participate in the Deming Electronic Network discussion group. The dialogue between members worldwide on a variety of subjects I find exciting and informative. I am also watching DVDs of a seminar Dr. Deming gave to educators in 1992. What memories to see him in action, again!



What recent book have you read that you consider both beneficial and readable?

See #5 above. In this day and age, books are not the only source of information and knowledge. They are important to many folks for sure.




What advice do you have for people new to the In2:InThinking Network? See #5 above. In this day and age, books are not the only source of information and knowledge. They are important to many folks for sure.

Will you share a recent success (or failure) you have had when you tried to bring a new theory for change into your organization?




I'm a former City Councilmember in a City where none of the metrics used to determine performance have, "Time" included in the reports. They are always a summary of the events that happened during the last period, or year. When I talked to our City Manager about this, I told him that he does not have a process that is capable of meeting the standards established. He emphatically disagreed with me. "If you want us to do statistical process control, it isn't going to happen", he told me. His improvement strategy is to look at each occurrence over the established standard and figure out, "What they did wrong." He could not fathom that a point over the Standard, but below the Upper Control Limit, were just, "Normal Variation" and part of the process. In his view, over the standard something bad happened and, "We will fix it!" I guess I am a poor instructor as I could not make any inroad to change his approach.




Contact Phil by email at philmonroe1@aol.com

Member Profile - Annie Barron

The Facts:
I live in Missoula, Montana, where I thoroughly enjoy seeing mountains every day and living alongside the Clark Fork River. When I'm not writing or coaching private clients, I can be found at St. Patrick Hospital and Health Sciences Center. I serve as their director of organizational development.
In2:IN Forum Attendance.
In which years, if any, did you attend our Forum and what inspired you to attend?
I was a virtual member of my first Forum, when I helped Oscar Mink prepare his keynote in 2004. I attended in person, 2005, 2006 and 2007. The network members' diverse perspectives and openness inspire me to keep coming back.
Tell us about a recent "a ha" moment:
I was sitting in the sun, eating lunch in front of a fountain, when I became completely absorbed by a little boy's joyfulness. He was walking in the fountain, cracking himself up with every step. My a-ha came in the form of awareness of how much freedom there is in being fully present in each moment. Sometimes, it is challenging for me to be present and I can think of it as a chore. That little boy helped me see that having one foot in the future is the real chore!
What book(s) are you reading now?
Most of my free time is spent re-reading and editing my new book, The Secret Life of Communication: How to get from Ugh! to Aaahh.
What recent book have you read that you consider both beneficial and readable?
The Valkyries
, by Paulo Coehlo. His books are filled with jewels that prompt reflection, insight and self appreciation.


What advice do you have for people new to In2:IN?
Know that this network comprises inquisitive, fun people from many different industries and areas of the world. You will always be welcomed, regardless of how much or how little you're able to participate.
Who is an inspirational thinker in your life, and why?
The late
Oscar Mink
never failed to inspire me, even though he was just being himself. I was inspired by his inquisitiveness, his willingness to learn from all people (especially children), and his courage to tell people he wanted for them to experience more love, even inside the boardroom.
Contact Annie by email at
annie@opennessworks.com
Remembering NUMMI...
While the "Big 3" U.S. auto companies have been pleading for continued financial help from the U.S. government, Gipsie Ranney, a former consultant to GM (and
2008 Forum keynote speaker
), has been "remembering
NUMMI
," that is, her visit to the GM-Toyota joint venture in Freemont, California. Here's the opening of Gipsie's 6-page article....
The discussions of a bailout for the U.S. owned auto industry - The Big Three - and the recommendation that a czar be named to oversee them so that they don't waste U.S. taxpayers' money has led me to think about an experience I had in the early 1990s. I had the opportunity to tour the New United Motor Manufacturing (NUMMI) factory in Fremont, California. Thinking back on that experience has led me to wonder how much good an injection of cash would do.

Much has been written about Toyota's production system, but my observations on that visit may help to shed additional light on the differences between Toyota and The Big Three and what the likely outcome of attempts to cure what ails The Big Three may be. As you probably know, NUMMI was established as a joint venture between General Motors and Toyota. Middle management personnel from GM were sent to NUMMI to spend time learning about how Toyota did things. The tour I made was conducted by some of those GM employees. As I understood it, the GM employees who were sent to NUMMI were required to write at least one white paper about what they had learned. Rumor had it that only a few people back in GM ever read those papers and employees who came back to GM from NUMMI found themselves unable to get back into the career progression at GM, so there were few who volunteered to go after the initial volunteers. This led me to believe, after my visit, that perhaps the best opportunity GM would ever have to learn something useful was being thrown away.
Link
here
to download Gipsie's entire 6-page article on her NUMMI reflections, which is posted on our
InSights
webpage.
If you enjoy Gipsie's remembrances, you'll love what we have in store in our March newsletter.
Thinking About Thinking Edition - Rotman School of Management

If you missed it, the
Rotman School of Management
at the University of Toronto recently released their Winter 2008 magazine (available for $19.99), with the entire issue dedicate to the topic of "thinking about thinking."
Contents
include questions for Edward de Bono and Robert Sternberg and "Points of View" from Henry Mintzberg and Jeffrey Pfeffer.
According to Edward, "We need perceptual thinking, creative thinking and design thinking: none of these is part of our traditional system of logic and analysis." Russ Ackoff would agree.
Cisco Turns to Teamwork

In other magazine news, Fast Company reported on the how CEO John Chambers is "Turning the High Tech Company Socialist," in an
article
that portrays team work as a socialist conspiracy.
According to the article, Chambers "has been taking Cisco through a massive, radical, often bumpy reorganization. The goal is to spread the company's leadership and decision making far wider than any big company has attempted before, to working groups that currently involve 500 executives." One not need to be a rocket scientist to understand John Chambers' ambition, to have "business units formerly competing for power and resources now share responsibility for one another's success." Is this socialism.....or, capitalism at it's finest? Read the article and be the judge.
World Future Society
Cynthia Cavalli (left) first heard about the World Future Society through Don Beck's Spiral Dynamics online newsletter, in which he encourages his readers to check out the organization. She was impressed enough to join and register for the next conference, which at that time was nearly a year away. Her "trip report" follows...

I felt a little trepidation about attending the WFS conference without knowing a single soul who had even heard of the group.

But my curiosity was piqued: My formal background is physics, business, and dreams; my informal background is music, Jungian psychology and shamanism. So my overarching interest concerns the evolution of consciousness and whether or how personal and collective actions or incidents impact consciousness; also, how consciousness manifests reality. Furthermore, as an employee of the defense industry, I'm interested in how consciousness is impacted for better or worse by our approach to defense. I was especially curious to see the various ways these topics might be addressed over the course of the weekend.

Follow this link to find the rest of this article.

Society for Organizational Renewal

Here's an invitation from Peter Senge to join with peers in an "on-going renewal" of the Society for Organization Learning, or
SoL
;
"In a few weeks, SoL will celebrate its 12th anniversary. At its inception, SoL was founded with the aspiration of creating a new organizational design that could support a global network of communities dedicated to the interdependent development of people and their institutions. These aspirations have materialized in many dramatic ways, including our 3rd Global Forum in Oman last April.
At the same time, the world is experiencing a dramatic set of challenges that calls for the evolution of many existing entities. We believe now is a critical moment in SoL's history when we have the potential to coordinate our work to create a larger collective impact. We also recognize that on-going renewal and succession planning is essential for any organization to survive its founders, remain relevant in changing circumstances and achieve financial sustainability. We are a group chartered by the founding SoL Council of Trustees to create a process to engage the community in this evolution by celebrating what we have accomplished and envision the future.
We invite you to be part of a renewal and re-visioning process from which global SoL 2.0 will emerge as a stronger social network with increased ability to create knowledge, take action and have greater impact in key areas."
Link here
to find the rest of Peter's invitation...
Motivated by Motivation...

Tim Higgins (right, with Rudy Hernandez) has been motivated to think about motivation and probably can't remember for how long. This article presents some recent meanderings;

What is motivation for you personally? What are its aspects? If others share similar aspects, how well does the prevailing style of management in education, in industry, and in government make use of those aspects?
I want a house, car, family, food, and I want the financial freedom to play. There are different paths to those ends. I have chosen one path. I do perform work for an organization in return for pay. Expanding beyond me, we likely find that different people have different wants, and that multiple potential paths exist for each person. Each person chooses pathways.

Link here to read the remainder of this article.


UK Deming Forum - May 19-21 - The Rules Have All Changed!.....or have they

As you look for thought provoking conferences to attend in 2009, here's one to consider for our U.K. members, as well as others looking for a mindful getaway to the U.K. Our Partners InThinking with the U.K. Deming Forum have confirmed plans for their annual Forum on May 19-21 in Wyboston Lakes. With a theme of "Transformation is the Future," we invite you to follow this link to their website to learn more, with the brochure posted at this link. To date, Will Hopper has been confirmed as a presenter. Together with his brother Ken, he appeared as an "Ongoing Discussion" Thought Leaders in December. And, don't be surprised to see Tony Heald in attendance as well. Tony is the Artist in Residence for this event and his work includes the image above. He also served as our 2003 Forum Artist.
Same as the Old Boss?

Pete Townsend
and
The Who
invited us to
"meet the new boss, same as the old boss,"
in a prescient statement of constancy of purpose from their 1971 album,
Who's Next?
While they added, "we won't get fooled again," who is
we
?
For fans of
Bruce Springsteen (AKA "THE BOSS")
, "same as the old boss" might well bring delight. For those subjected to bosses reminiscent of
Steve Carrell's
character in the television show "Office," "same as the old boss" could be very disappointing. What's a subordinate to do? According to a recent
article
in Time magazine, learn to watch for tell-tale signs of a boss who is over their head.
2009 Forum REGISTRATION
IS OPEN

Each year we welcome a community of thinkers to come together to learn, to share, and to discover; leaving rejuvenated to create a better world through better thinking.

With a great degree of pride, our Forum Team is delighted to announce that registration is now open for our Eighth Annual Forum, titled...


...OurSpace - Bringing Progress In2 View
First, you'll recognize "In2" from our name, something we've been adding to our title for the past few years. As for the "..." opening, the role of this spacing is to offer our presenters an option of what word to use here, hence the focus of their presentation. The aim of the subtitle (Bringing Progress In2 View) is to focus attention this year on progress, which could include seeing progress ourselves or efforts to make progress visible to others. As for the "..." in the title, words that we've toyed with include redesigning, rethinking, planning, enabling, etc. By OurSpace, which we used in
last year's Forum
title, we mean the antithesis of the personal "My Space." But, antithesis is not very specific. For example, OurSpace could be "our department," "our volunteer group," "our company," "our school," "our enterprise," "our country," not to mention "our planet." And, whatever the size selected, one may also chose to include neighbors, such as suppliers and customers, competitors, etc. In short, there's no right size, just however large a system that makes sense to organize. As to the overall theme of the Forum, what we have in mind is to focus attendee attention on being able to create progress or seeing progress within OurSpace which might otherwise be invisible.
Follow this link to our
2009 Forum home page
and further links to our registration site.
2009 Forum LOGISTICS AND PRICING
Our 2009 Forum will be held at our home site in Los Angeles, on the west side the San Fernando Valley. As for pricing, the registration fee for this year's 6-day event will be $400, with a $50 discount on registrations made on or before April 10th. This price includes all, but one, of our pre- and post-conference seminars and workshops, plus all conference presentations and activities, materials, and meals (dinner on Friday, continental breakfast on Saturday and Sunday, and lunch and dinner on Saturday). We will also continue a tradition we started on 2007 of offering a discounted registration price of $200 for full-time students in home school, public schools, colleges, or universities.
Ongoing Discussion Preview
As a reminder, next month's Ongoing Discussion (OD) will feature John Pourdehnad as our third Thought Leader of the year on March 19th and 20th. His topic will be "New Frontiers in a Knowledge-Based Economy."








Follow this link to register now.

The formal "OD" announcement for John's appearance will be released on or before March 12th. And, if you missed our last OD sessions with Russ Ackoff in January and Sheldon Rovin this month, or would like to listen to them again, the audio files from these sessions are posted on our website at this link.

Ideas to Ponder...
"'The true delight is in the finding out rather than in the knowing.''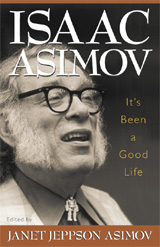 Isaac Asimov
1920-1992
Russian-born American Educator and Author
"When we seek for connection we restore the world to wholeness. Our seemingly separate lives become meaningful as we discover how truly necessary we are to each other."

Margaret Wheatley
Organizational Consultant and Author




"Most people would rather die than think; many do."




Bertrand Russell
1872-1970 British Philospher, Mathematician, Essayist

Ackoff's Blog...

Check out the Ackoff Center Blog for the latest feedback on Russ Ackoff, including links to three videos recently posted on YouTube and a picture of a cake presented to him in honor of his 90th birthday.

In addition, follow this
link
to download the mp3 files from our "OD" sessions with Russ in January.

Link here to find a recent Financial Times article about the top 20th-century management theorists, with Russ including.

Link here as well to read a recent blog entry by Chander Chawla with reflections on what he learned from Russ about systems thinking.
2008 Forum DVD

For the sixth year in a row, we contracted with Kid Flix, the after-school video services team at
Placerita Junior High School
in nearby Valencia, CA to videotape the entire (weekend) conference portion of our upcoming Forum. Once again, the Kid Flix "CREW" was led by Paul Kass in recording the conference footage and the resulting videos converted into our final DVD package by
Dave Nave & Associates
. The package of 10 presentations, including the after-dinner entertainment by taiko group
On Ensemble
, sells for $150. To order the 2008 DVD set, as well as packages from 2004, 2005, 2006, and 2007, follow the link from the DVD image above.
We are also pleased to announce our first-ever DVD set sponsor,
Haines Centre International
, as the underwriter for our videotaping efforts in 2008. Special thanks to Steve Haines and his "Forum Partner InThinking" oganization for supporting our network efforts with a generous donation.
Donate to the In2:IN

Our network efforts are enabled day-by-day, month-by-month, and year-by-year by civic-minded volunteers whose contributions include a passion for making a difference, coupled with ideas, time and energy. Together, we are working, learning, and thinking about how we can foster and inspire "better thinking for a better future" and what this effort enables individuals and organizations of all shapes and sizes to do differently.

Contributions to our network also include financial support from our members, coupled with the proceeds of our annual Forum. Towards this end, please consider contributing a tax-deductible donation to the In2:InThinking Network, which is charted as a 501c3 non-profit organization. Your donation can be towards our general fund (to support the website and newsletter), or towards scholarships and financial assistance of future attendees of our annual Forum.

Contact Bill Bellows for additional information on how to contribute.