Greetings!
Good morning from Canoga Park, California and welcome to the August edition of our monthly newsletter, filled once more with good portions of thought-provoking features, all designed to keep our readers thinking and gaining insights on the actions that will follow.

Why settle for the prevailing style of thought?
Be a leader.
Improve your thinking about thinking.
As always, this edition was prepared monthly by volunteers of the In2:InThinking Network. Content comes from volunteers, in service to our fellow members. We invite you to further develop our network by sharing this newsletter with friends and colleagues.
Click either link below to submit the name(s) and email address(es) of anyone you would like to have added to this mailing list, or let us know if you would like to be removed.
Thanks...
In2:InThinking Network Newsletter Team
Welcome First Timers
Your names have been added to our mailing list by virtue of your attendance in our series of Thinking Roadmap seminars, workshops, and overviews, or attendance at the annual In2:InThinking Network Forum, or through a personal request, from you or a friend. Welcome to our thinking network.

Partners InThinking - International Futures Forum
Continuing this month, we highlight a partner organization of the In2:InThinking Network. We first featured the International Futures Forum (IFF) in our August 2006 newsletter. In this month's edition, we provide updated answers to our survey questions. We believe the resources of these organizations will expand your thinking about thinking...

The Facts:
The International Futures Forum is a non-profit organisation that exists to develop the capacity to sustain human aspiration, realised through wise action, in a complex and challenging world.

How does your organization compliment the In2:InThinking Network?
We work in areas where there are no easy answers, where existing models fail to make sense of our confusing reality, where we are in over our heads, where we face an unacknowledged 'conceptual emergency'. This challenges us to explore and develop new thinking methods.

Tell us about your membership. What does it mean to be a member of your organization and how does one become a member?
The principal resource of the International Futures Forum is a group of highly skilled individuals who come together in IFF to pool their knowledge (and their ignorance) and to operate at their own growing edge. IFF benefits from relationships with partners who support our work in a variety of ways: subscription to our electronic journal, working with us on challenging issues, or providing core support to develop and promote IFF thinking for the common good.

What resources does your organization offer its members?
IFF is a self-support network with ad hoc funding. Our small core staff is based in St. Andrews, Scotland. We also benefit from the use of IFF Member Pat Heneghan's purpose built conference and workshop facilities at The Boathouse, on the shores of the Forth estuary at Aberdour.

What exciting developments are on the horizon for your organization?
Psychological literacy in an age of globalisation; investigating the conceptual emergency behind the dilemma of energy security and climate change; the art of better giving around social entrepreneuring and the future of philanthropy; new approaches to rural community development; world modeling as a context for policy integrity.
Visit IFF on the web...
Book Review - The System
Author(s): Rick Stephens and Elane V. Scott
Publisher: Preparation Press, Whittier, CA
Length: 246 pages
The System: Seeking the Soul of Commerce represents the passion of network members Rick Stephens and Elane V. Scott for our educational system and what needs to be done to begin to turn it in the right direction. The book is written in story-telling prose along the lines of The Goal and Leading With Soul. Although my natural tendency is to initially find that style of writing a bit slow and sometimes uninteresting, I am usually engaged after about page 50 and identifying with various characters. Similar to The Goal, the reader is guided through a maze of problems at a Terra Waste Management (a $3 Billion company) that can only be addressed effectively with systems thinking.
Follow this
link
to find Phil's entire book review on our website.
Follow this
link
to find Rick's keynote presentation from our 2005 Forum.
Better Questions, Wiser Answers...

Network member,
former Ongoing Discussion Thought Leader
, and Senior Producer,
Clare Crawford-Mason
, recently submitted a commentary to the Washington Times which began with the question, "
Why is no national leader or candidate discussing or studying solutions for three of the country's most pressing problems: unsafe and wasteful hospitals, the failing auto industry and an inadequate K-12 school system? This is especially puzzling when there is an answer-unexpected - nearby."


She concludes her commentary with this observation -
"Television news interested in delivering audiences to advertisers will continue to concentrate on sick celebrities and missing persons, so raising the pertinent issues is up to the candidates. Effective management ideas don't fit in 15-second sound bites or on bumper stickers. Perhaps our leaders and candidates have too short attention spans to propose and debate complex solutions or are worried about boring the voters."


Follow this
link
to find the complete text of Clare's commentary.

Contact Clare by
email
to find out more about her ongoing efforts to make a difference, especially in the area of health care, the subject of her most recent documentary - "
How Hospitals Heal Themselves
."
Rethinking Lean...

Tom Johnson, network member as well as a Forum keynote speaker in 2004 ("The Lean Accounting Paradox") recently heard that the American Accounting Association (the organization of accounting academics in the U.S.) has awarded the 2007 "Seminal Contributions to Accounting Knowledge Award" to Relevance Lost: The Rise and Fall of Management Accounting, the book he co-authored with Robert Kaplan in 1987. According to Tom, "This award is given no more often than once every four years to a publication that has been in print for at least 15 years and is the AAA's highest award for accounting research." More interesting is that those who follow Tom's work closely know that his writings (and thinking) since 1987 have moved dramatically away from the mechanistic conclusions of Relevance Lost. While his 2000 book, Profit Beyond Measure, offers insights on his journey away from his thinking for Relevance Lost, one of his most recent papers, "Lean Dilemma," offers his latest thinking on the invisible trappings of lean. With Tom's permission, this paper is posted on our website. This article was awarded the Shingo Prize, in appreciation of Tom's contributions to the thinking behind manufacturing excellence.

In late-breaking news, Tom is the second speaker we have confirmed for our 2008 Forum (April 17-22). The first was Shel Rovin, who spoke at our 2007 Forum as well.
Partner Event - Annual Pegasus Conference

Download Pegasus's conference brochure for the latest details about Amplifying Our Impact: Strategies for Unleashing the Power of Relationship, the 17th Annual Pegasus Conference, Seattle, Washington - November 5-7, 2007.
In addition to network member presentations by Tracy Huston and Elaine Johnson, Cyndi Crother-Laurin (past Forum presenter and Ongoing Discussion Thought Leader) will deliver a presentation on the topic of "Catch! Leadership Lessons from Seattle's Famous Fishmongers."
Call Pegasus at 1-800-272-0945 to discuss team registration options. See network member discount offer below.
Partner Event - Fall Deming Conference
The 2007 Fall Conference of The W. Edwards Deming Institute will be held at Purdue University in West Lafayette, Indiana on October 13 - 14. The conference will be preceded by a reception the evening of October 12. It will end around noon on Sunday, October 14.

Institute conferences are designed to foster a better understanding of the Deming System of Profound Knowledge® and its applications. In keeping with this aim, the 2007 conference planning team has put together a program "To Explore Together a Wholistic Bridge to the Future" through a focus on both theory and applications.

The program includes three keynote presentations, including Barbara Lawton (who Dr. Deming credited in large part with writing chapters 3 and 4 of The New Economics), Norm Bafunno, Senior Vice President - Manufacturing & Administration Toyota Motor Manufacturing. Norm will offer perspectives on Dr. Deming's influence on Toyota and Toyota's influence on Dr. Deming. In addition, in game show style, Joyce Orsini will present the "Deming Wheel of Fortune."

Follow this link to learn more about this program, including parallel-track presentations by network members Bill Bellows, Ralph Mullen, John Pourdehnad, and Gipsie Ranney and a closing panel discusion with recent Purdue University graduates relating their experiences in industry and the problems they face.

Making a Difference...with Bell Boats, Lords, Boy Scouts, and a Prime Minister

Ever-energetic network member David Train, met recently with
Lord Rees
, the President of the
Royal Society
in Cambridge.
Lord Rees
, who is also Master of Trinity College and Professor of Cosmology and Astrophysics at the University of Cambridge, is going to sign one of David's
Bell Boat
paddles
. D
avid also met
Lord Putnam
in the House of Lords recently. Lord Putnam is Chancellor of the University of Sunderland. Subsequently, the paddle was signed by the Chancellor, the Vice Chancellor and the City Leader of Sunderland. Sunderland has a friendship agreement with Washington, DC.

David is seeking to establish a connection with the US capital through the friendship agreement.

What he has in mind is a Bell Boat event to highlight global warming. This would be the "Main University Boat Race for the Blue Planet" and held on the Potomac with all of the 15 universities in Washington, DC taking part. David is seeking help with organizing. Contact
him by email
to find out more about the help he needs.
Follow these links (one and two) to learn more about David's efforts to make a difference, including his recent meeting with former Prime Minister Tony Blair (wearing a red tie in the photo above) and his invitation to loan Bell Boats to Boy Scouts for use during their World Jamboree at Hylands Park, Chelmsford, Essex.
Making a Difference.....with Fixing Carbon - Willow clones ULV and ORM from the Swedish Energy Coppice Breeding Program growing in Northumberland, UK

"
Our scientific understanding of climate change is sufficiently sound to make us highly confident that greenhouse gas emissions are causing global warming."
The above quotation is taken from a statement made by the Royal Society Climate Change Advisory Group in April 2007.

Climate change is a systems issue. For millions of years, Nature has deposited vast amounts of carbon in the repository of the Earth's crust. Within the last two centuries, humankind has utilised this resource and released immense quantities of carbon dioxide into the atmosphere. Scientific research shows that there is a close relationship between the levels of carbon dioxide in the atmosphere and global temperatures. Put simply, higher levels of carbon dioxide lead to higher temperatures. For generations the atmosphere has been regarded as a "free dumping ground," but the true cost of the one-way system is only now becoming apparent.

As a example of how some of our members are "making a difference from where they are," the photo above of willow clones was taken by Alan Winlow, MBE in his willow patch in East Newton, England. Currently, the willow is between 8 and 10 feet high and all of that growth has taken place this year.

Follow

this
link
to three book reviews by Alan, each on the ever timely topic of climate change.
Follow this
link
to download Alan's keynote presentation ("Reflections on Natural Systems") from our Inaugural Forum in 2002.
Ongoing Discussion Preview

The Ongoing Discussion (OD) for August will feature Michael Iva, shown below.
On Thursday and Friday, August 23rd and 24th, Michael will engage us in a dialogue on the topic of "100 Ways to Kill a Concept: Why Most Ideas Get Shot Down."
This month's OD announcement will be released on or before Friday, August 17th. You are welcome to
register now
, or wait for the full OD announcement to be released.
For those readers not already on the OD mailing list - click below...
Ideas to Ponder...

"What is most thought provoking? How does it show itself in our thought-provoking time? Most thought-
provoking is that we are still not thinking - not even yet, although the state of the world is becoming constantly more thought
provoking."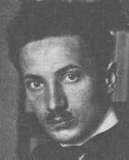 Martin Heidegger
1889-1976, German Philosopher


"No matter what accomplishments you make, somebody helped you."

Althea Gibson
1927-2003, American tennis champion
"Only those who will risk going too far can possibly find out how far they can go."

T.S. Eliot
1888-1965, Poet, Dramatist, and Literary Critic
Ackoff's Blog...

Check out the Ackoff Center Blog for the latest feedback on Russ Ackoff's latest book, Management f-Laws and a link to an audio file of a

keynote address he delivered at the American Architectural Foundation's National Summit on School Design.

Deming Learning Network
Thought of the Month
These items are contributed by Gordon Hall of the Deming Learning Network in Aberdeen, Scotland.

Listening
How skilled are our organisations at listening?

An extract from the UK press.
The Populus survey for ITV news found that people think that both the politicians (85%) and the media (79%) treat their views with indifference and contempt.

What would the figure be within our organisations? Would the vast majority be of the opinion that their views are ignored?

Do these findings emanate
from our old command & control mental model.

We contrast this with Tom Johnson's findings at Toyota and Scania. Management in these companies use measurable data but the
majority of their thinking is based round what they
observe when listening to the workforce.

When our organisations
have neither the listening skills nor the processes to respond to what they hear; they cut themselves off from an enormous store of ideas and goodwill.

2007 Forum DVDs

For the fifth year in a row, we contracted with Kid Flix, the after-school video services team at Placerita Junior High School in nearby Valencia, CA to videotape our entire (weekend) conference. Once again, a job well done by Paul Kass and his Kid Flix "CREW". Their footage will be converted into our final DVD package by Dave Nave & Associates. The package of 10 presentations, including the after-dinner entertainment by taiko group On Ensemble

, sells for $150. To order, follow the link from the DVD image above.





With all of the master DVDs now on hand, Dave is preparing the first DVD orders, due to ship within 2 weeks. If you could not join us, here's your chance to find out what you missed. If you attended and want to revisit or share the memories, Dave is ready to fill your order.



2008 Forum

If you've not yet heard, we've confirmed dates for our seventh annual Forum - April 17-22. Mark your calendars and stayed tuned for coming details. As for location, we'll be in Los Angeles. As for pricing, the registration fee for this 6-day event will be $350. This price includes all pre- and post-conference seminars and workshops, conference presentations and activities, materials, and meals (dinner on Friday, continental breakfast on Saturday and Sunday, and lunch and dinner on Saturday). We will also continue a tradition we started this year, offering a discounted registration price of $200 for full-time students in home school, public schools, colleges, or universities.